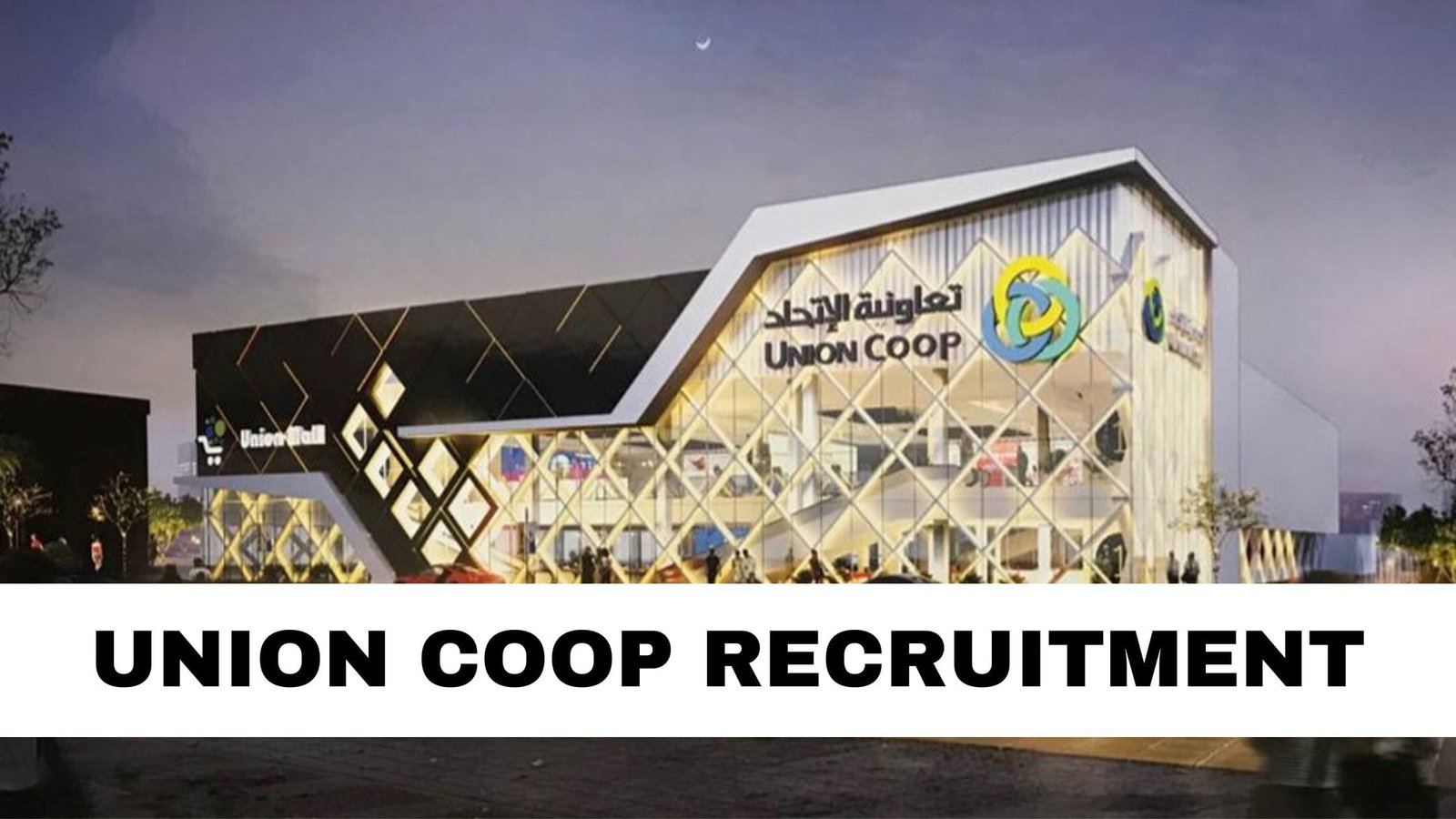 Union Coop Announces Exciting Job Vacancies in UAE – Apply Now
According to the official website of Union Coop, as per the Union Coop Career Page, the leading Emirati consumer cooperative, Union Coop, has recently announced exciting job opportunities in the United Arab Emirates (UAE). As of the updated date, June 15, 2023, two job roles are available in Dubai and the UAE. This article will provide a detailed description of the vacancies, the requirements and qualifications, the recruitment process, and how to apply.
Also Read: Imdaad UAE: Latest Vacancies 2023 | Join
About the company: Union Coop
Union Coop was established in 1982 by the Ministry of Labour and Social Affairs and has since been restructured. It is currently the largest consumer cooperative in the UAE, with 26 hypermarket branches and three shopping malls located in Dubai. The cooperative aims to provide high-quality products and services to its customers while promoting collective values and contributing to the community's welfare. (Source: https://en.wikipedia.org/wiki/Union_Coop)
List of vacancies
HOUSEKEEPING: Duties:

Clean the showroom area regularly.
Clean fruits and vegetables section, fishery, and packing room
Clean and disinfect restrooms and service areas to ensure hygiene.
Clean the storeroom, receiving area, and parking areas.
Clean and disinfect offices, sinks, countertops, toilets, mirrors, floors, and other common areas.
Polish metal works such as fixtures and fittings

CASHIER – UAE NATIONAL ONLY: Responsibilities:

Provide quality customer service by effectively communicating with customers.
Greet customers and ensure fast and accurate sales transactions.
Answer customer queries and assist.
Support activities related to customer service
Requirements and qualifications
HOUSEKEEPING:

High school diploma or equivalent
Previous experience in housekeeping or a related field is preferred.
Good knowledge of cleaning and disinfection techniques
Ability to follow instructions and work independently
Attention to detail and strong hygiene practices.

Cashier, UAE National Only:

UAE nationality is mandatory.
High school diploma or equivalent
Excellent communication and customer service skills
Basic math skills and attention to detail
Ability to handle cash transactions accurately.
Recruitment Process
The recruitment process at Union Coop follows a standard procedure to ensure fairness and transparency. It includes the following steps:
Online Application: Interested candidates are required to submit their applications through the official career portal of Union Coop (https://corporate.unioncoop.ae/career/).
Review: The recruitment team reviews the applications received and shortlists candidates based on their qualifications and experience.
Interview: Shortlisted candidates are invited for an interview to assess their skills, suitability, and cultural fit for the organization.
Offer Letter: Successful candidates will receive an offer letter outlining the terms and conditions of employment.
Join: Upon acceptance of the offer, candidates will join Union Coop and undergo the necessary onboarding process.
How to apply
To apply for the vacancies at Union Coop, follow these steps:
Visit the official career portal of Union Coop: https://corporate.unioncoop.ae/career/.
Choose the desired job from the list of available vacancies.
Read the job description and requirements carefully.
Login to the career portal using your credentials. If you are a new user, create an account.
Fill in the application form with accurate and up-to-date information.
Attach your resume or CV and any other relevant documents.
Click "Submit" to complete your application.
FAQs and Answers
Question: Are these vacancies open to international candidates?
Answer: No, the cashier position is open to UAE nationals only.
Question: Is prior experience required for the housekeeping role?
Answer: Previous experience in housekeeping or a related field is preferred but not mandatory.
Question: How long is the recruitment process?
The duration of the recruitment process may vary depending on the number of applications received and the complexity of the selection procedure. Shortlisted candidates will be informed about the interview schedule.
Union Coop is committed to equal employment opportunities and creating a diverse and inclusive work environment. Suppose you meet the requirements and qualifications for the available vacancies. In that case, we encourage you to apply through the official career portal and take the first step towards an exciting career with Union Coop.
Disclaimer: The information provided in this article is based on the official Union Coop website and career portal as of the updated date mentioned. Applicants are advised to visit the provided sources for the most up-to-date and accurate information regarding the vacancies and application process.