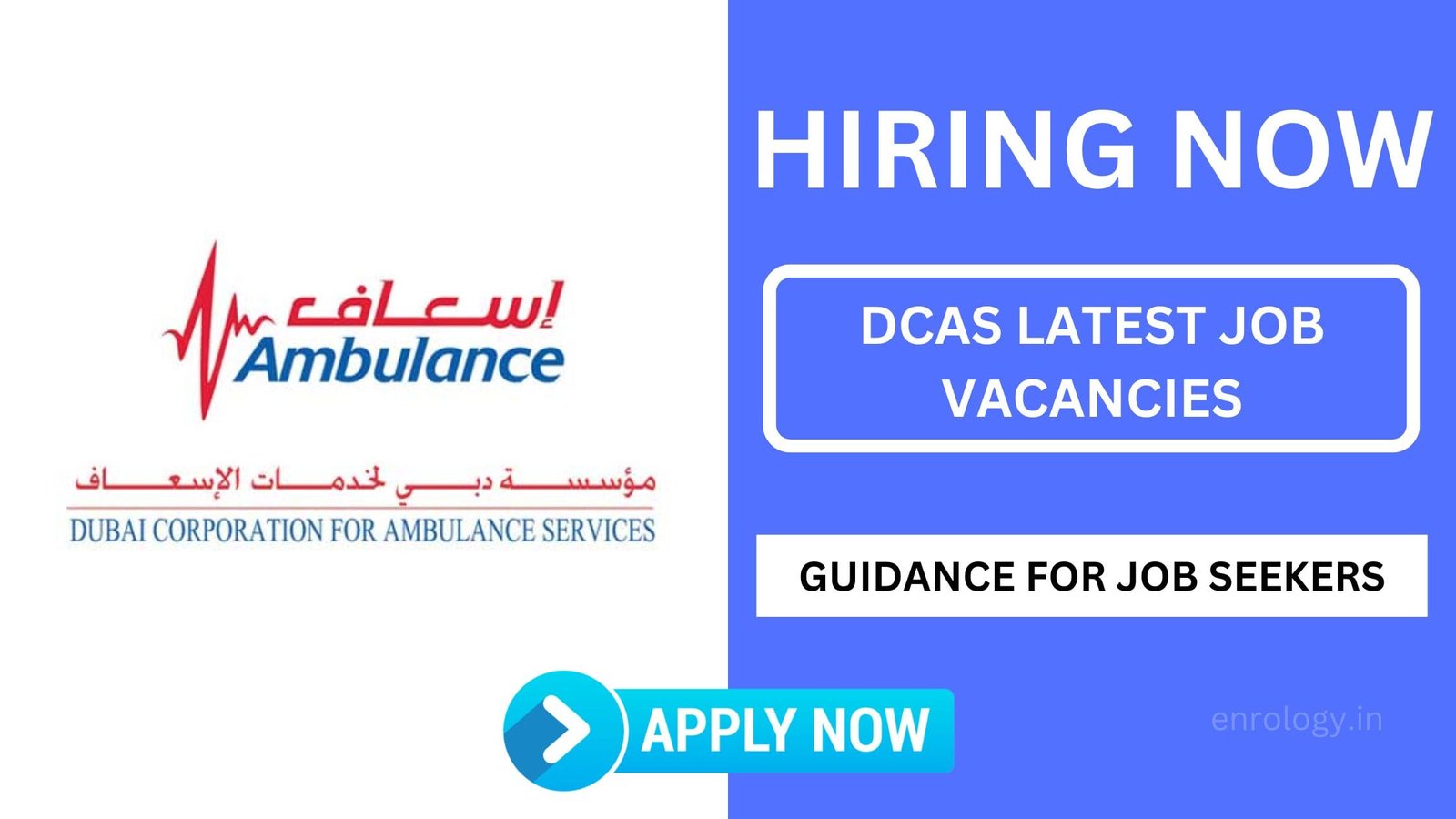 Dubai Corporation For Ambulance Services (DCAS) Latest Recruitments: Guidance for Dubai Government Job Seekers
In the bustling metropolis of Dubai, the Dubai Corporation for Ambulance Services (DCAS) plays a crucial role in ensuring its residents' and visitors' safety and well-being. Established under Law No. 15 of 2010 by HH Sheikh Mohammed Bin Rashid Al Maktoum, Vice President and Prime Minister of the UAE and Ruler of Dubai, DCAS has been at the forefront of providing emergency medical services in the emirate.
If you're an aspiring job seeker in Dubai looking to join this esteemed organization, you're in the right place.
Also, Read: Government of Dubai Career Opportunity – Dubai Municipality
This article is your comprehensive guide to DCAS's latest recruitments and how you can embark on a fulfilling career in ambulance services.
Understanding the Dubai Corporation for Ambulance Services (DCAS)
Before diving into the recruitment process, it's essential to understand the vital role that DCAS plays in Dubai. The Corporation is the driving force behind ambulance services in the emirate. It actively participates in the development and execution of strategic plans related to emergency medical services. This includes formulating policies, procedures, and protocols to ensure the efficient provision of ambulance services during critical situations.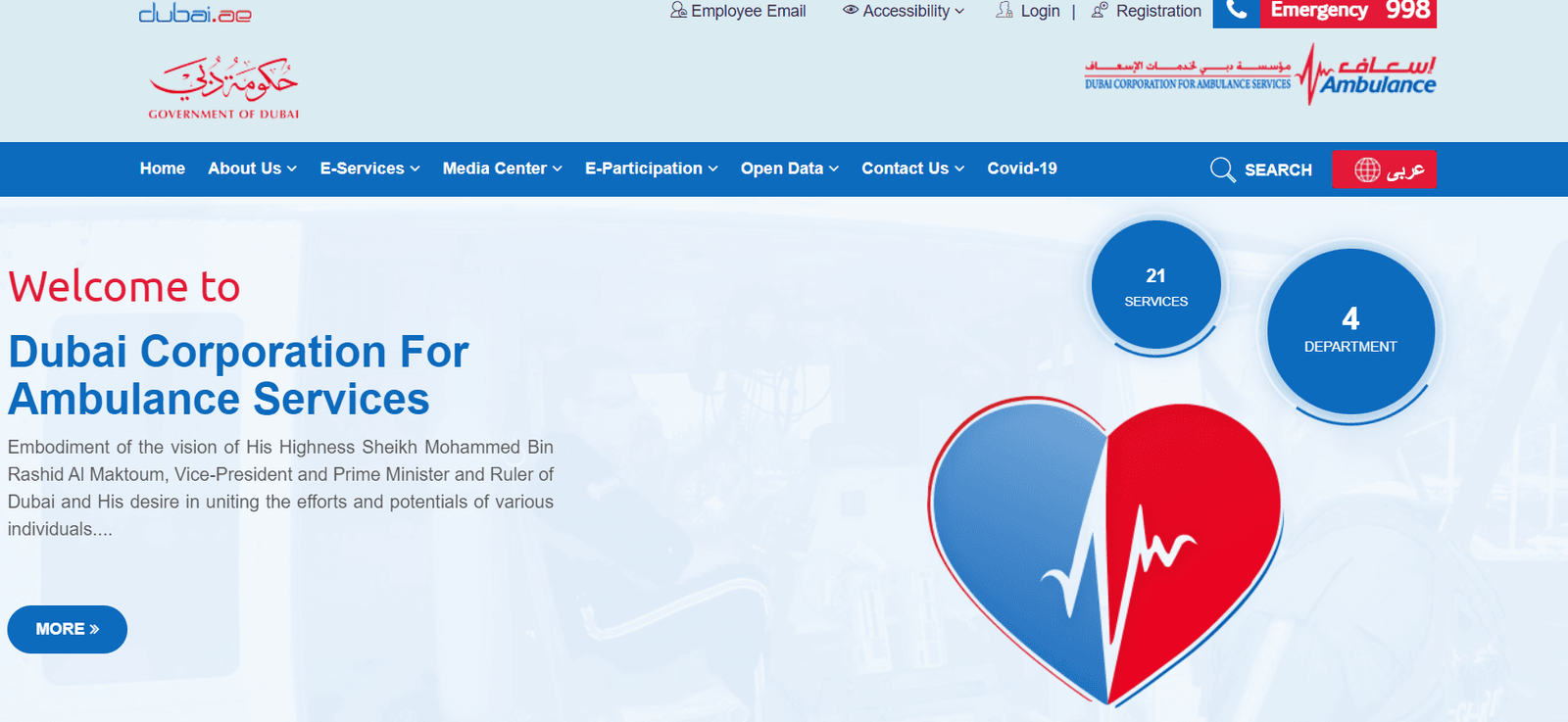 DCAS operates a state-of-the-art control center that serves as the nerve center for all ambulance-related activities. From dispatching ambulances to coordinating emergency responses, this center is the lifeline during crises.
Also, Read: Union Coop Announces Exciting Job Vacancies in UAE
Furthermore, DCAS is responsible for patient transportation services, offering timely and efficient transfers for individuals needing medical care.
How to Apply for a Job at DCAS
Are you ready to participate in DCAS's mission to save lives and serve the community? Here are the steps you need to follow to apply for a job with DCAS:
1. Visit the Dubai Government Official Career Portal
One of the primary avenues for job applications is the Government of Dubai's official career portal, dubaicareers.ae. This portal is a centralized platform where various government entities, including DCAS, post their job vacancies. To get started, create an account and explore the available job listings.
2. Explore Job Opportunities
Browse through the available job listings carefully. DCAS offers diverse opportunities across various roles and departments. Take your time to review the job descriptions, qualifications, and responsibilities associated with each vacancy. Ensure you choose a position that aligns with your skills and career goals.
3. Submit Your Application
Once you've identified a job opening that suits your profile, click on it for more details. Read the job description thoroughly to understand the specific requirements. Prepare your resume and other required documents, such as certificates or licenses, and submit your application through the portal. Be sure to follow the application instructions provided for each vacancy.
4. Monitor Your Application Status
After submitting your application, you can track its status through the dubaicareers.ae portal. DCAS's H.R. team will review applications, and shortlisted candidates will be contacted for further assessments or interviews.
5. Alternative Application Method: DCAS LinkedIn Page
In addition to the official career portal, DCAS posts job vacancies on its LinkedIn page. You can explore the latest job opportunities by visiting DCAS's LinkedIn Jobs Page. Follow the same steps of reviewing job descriptions and submitting your application through LinkedIn if you prefer this platform.
Contact Information
Should you have any inquiries or need assistance during the application process, DCAS provides the following contact information:
Telephone: 00971-4-2922222
P.O. Box: 99117 Dubai
Feel free to reach out if you require further clarification or have specific questions related to job applications.
References
For additional information about DCAS and its recruitment process, you can visit the following references:
Conclusion
Joining the Dubai Corporation for Ambulance Services is not just a job; it's an opportunity to make a meaningful impact on the community's well-being. By following the steps outlined in this guide, you can confidently navigate the recruitment process and potentially become part of this dynamic organization's dedicated team of professionals.
Also, Read: Explore Job Opportunities at Al Ansari Exchange 2023: Direct Link to Apply
Remember that your role at DCAS can be a source of pride, knowing that you're contributing to the safety and health of the vibrant city of Dubai.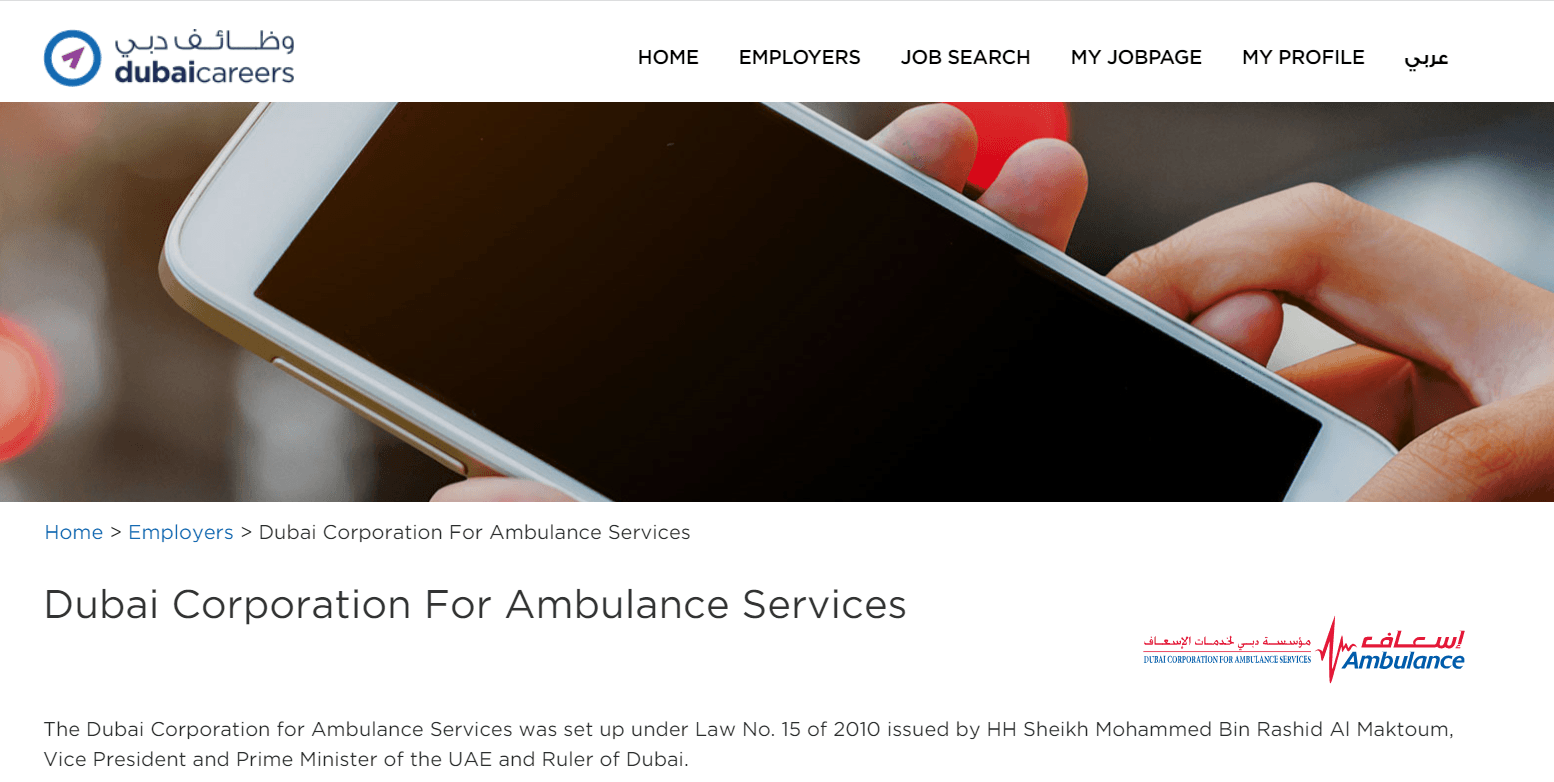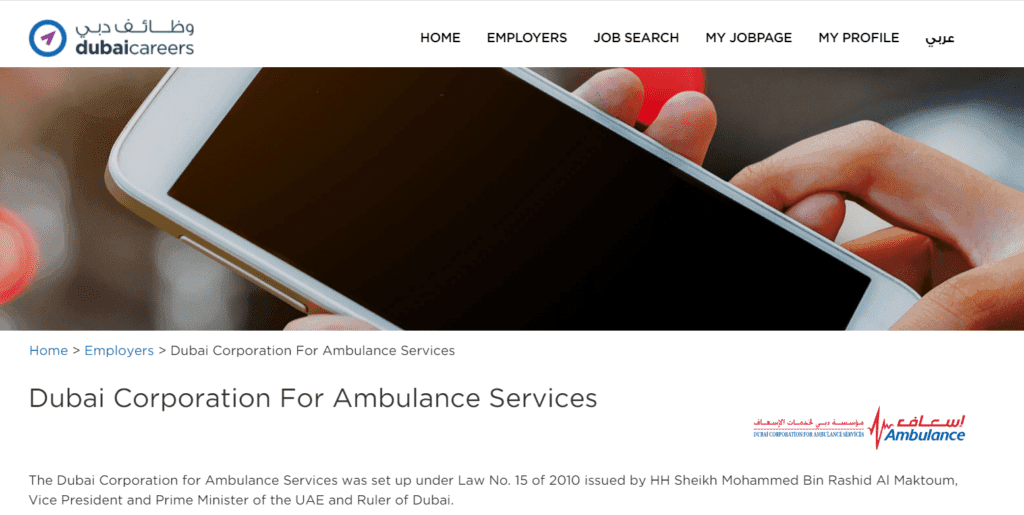 FAQs (Frequently Asked Questions)
1. What qualifications are required to apply for a job at DCAS? To apply for a job at DCAS, the specific qualifications and requirements are outlined in each job posting. Be sure to review the job description carefully to understand the capabilities needed for the role you're interested in.
2. How can I track the status of my job application with DCAS? You can monitor the status of your job application through the dubaicareers.ae portal if you applied through the official career portal. If you use DCAS's LinkedIn page, communication regarding your application status will typically be conducted through LinkedIn messages.
3. Are there opportunities for career advancement within DCAS? DCAS encourages career growth and development for its employees. Internal opportunities for improvement may be available, depending on your performance and qualifications.
4. What is the mission of DCAS in Dubai? DCAS's mission is to provide high-quality ambulance services and ensure the safety and well-being of residents and visitors in Dubai during emergencies and critical situations.
5. Is there an age limit for job applicants at DCAS? DCAS considers applicants based on their qualifications and suitability for the role rather than age. However, some positions may have specific age requirements, so reviewing individual job postings for details is essential.