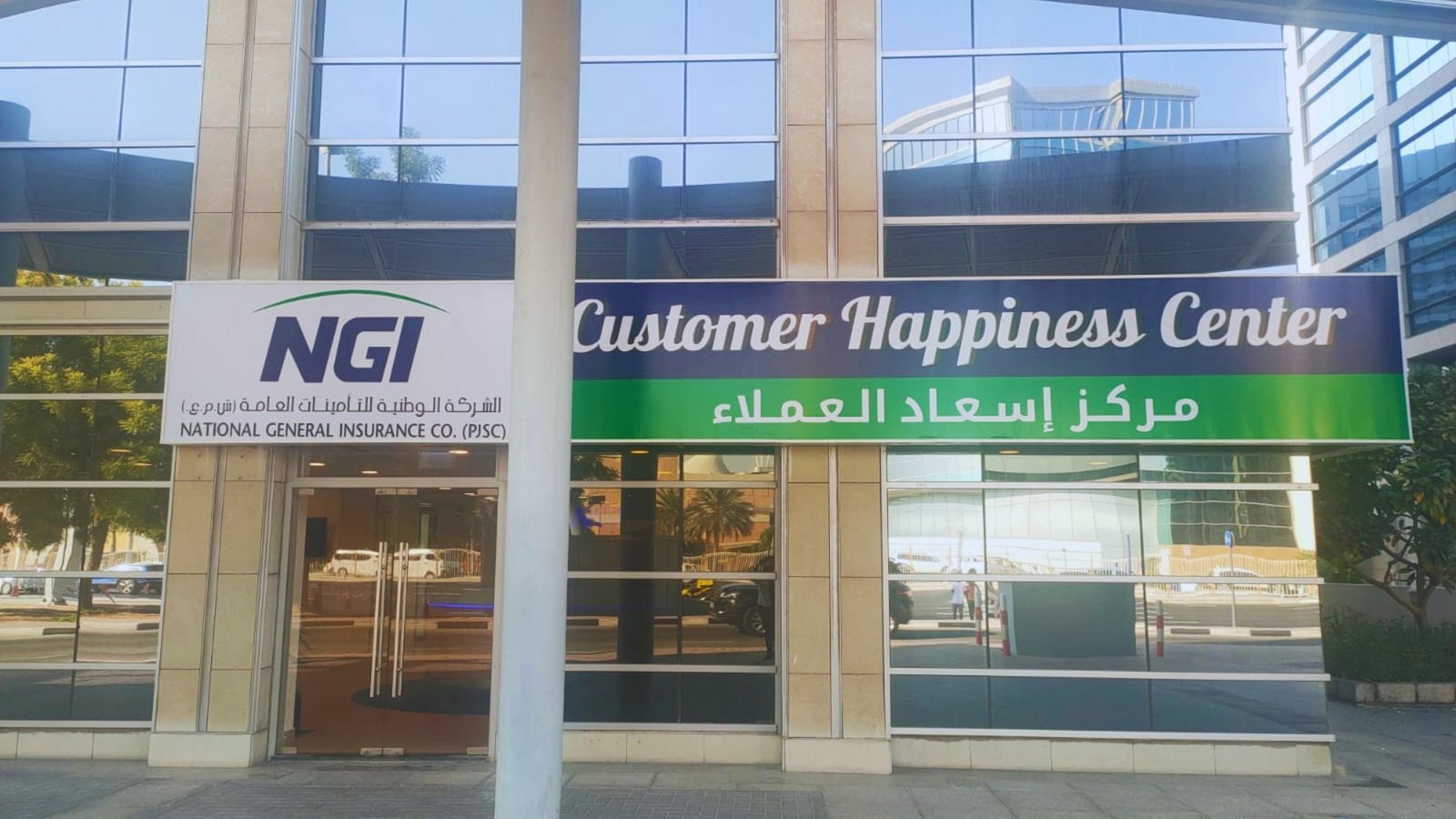 NGI (National General Insurance) Recruitment 2024: Check Post, Qualifications, and How to Apply
In the ever-evolving world of insurance, National General Insurance (NGI) is a pillar of trust and reliability. Established in 1980, NGI has been a trusted insurance provider in the United Arab Emirates for the past four decades. With a commitment to safeguarding individuals, businesses, homes, and loved ones from life's uncertainties, NGI has consistently placed the people it serves at the heart of everything it does.
In this article, we'll delve into the remarkable journey of NGI, its vision, and, most importantly, the opportunities it offers in its 2024 recruitment drive.
Also, Read: Indigo Airlines Staff Recruitment 2023
About National General Insurance (NGI)
NGI, as one of the leading composite insurers in the UAE, is recognized as a fully accredited National Insurer. It is publicly quoted and listed on the Dubai Stock Exchange and boasts financially sound and prominent Dubai Investments and Commercial Bank of Dubai as critical shareholders. Furthermore, NGI holds an impressive "A-(Excellent)" rating by AM Best.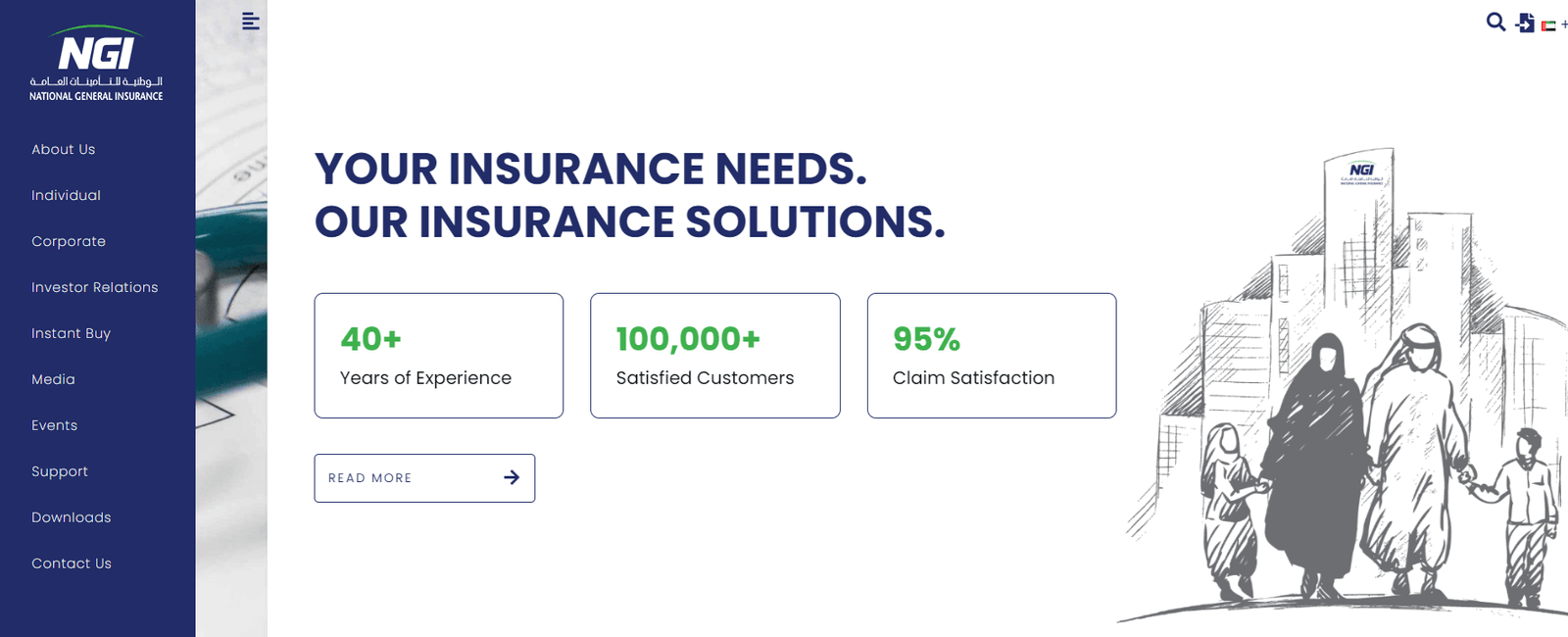 The company's financial stability is further reinforced by the backing of leading global reinsurers, including Hannover Re, Allianz, Scor, and CCR.
A Broad Spectrum of Expertise
NGI is not just an insurance provider but a master of underwriting and claims. With technical capability and deep knowledge of the areas they insure, NGI has built a diverse product portfolio catering to individuals and corporates. These products include insurance solutions for Motor, Medical, Travel, Home, Personal Accident, Life, Group Medical, Motor Fleet, Property, Marine, Engineering, Credit Insurance, Energy, Liability, General Accident, and many others.
Commitment to Quality
NGI's strategically located offices across the UAE enable them to maintain a strong operational presence, providing exceptional customer service. Their solid financial and infrastructural base, coupled with a dedicated team of qualified and experienced professionals, ensures that customers receive top-tier service in all specialist areas of risk. NGI's streamlined claim processing functions result in timely settlements and an impressive 95% claim satisfaction rate.
Career Opportunities at NGI
NGI is not just a place where your insurance needs are met but also a hub of opportunities. As they constantly strive to enhance the customer journey and improve their products and processes, NGI welcomes you to join them. Your valuable feedback plays a crucial role in their continuous improvement efforts.
How to Explore Career Opportunities
If you want to join the NGI family and be part of their mission to provide outstanding service, you can start by sharing your CV through the form available here. NGI values your CV and invites you for a first-stage interview.
Once you've shared your CV, you can take the next step by clicking "View Job Vacancies." This portal lists all the job vacancies at NGI UAE. You'll find comprehensive details about each position, making it easy to identify the ones that align with your skills and career aspirations. The official career portal is your gateway to exploring and applying for exciting opportunities with NGI.
Also, Read: Careem Job Vacancies & Careers 2023 | Latest Gulf Jobs
Qualifications and Salary
The qualifications required to join NGI vary depending on the job role. NGI offers competitive salaries, with average earnings ranging from 4,000 to 6,000 dirhams. This makes NGI an attractive destination for individuals seeking personal and professional growth.
Contact NGI
Should you have any inquiries or require additional information, NGI's team can assist you. You can contact them through the following channels:
Head Office
National General Insurance Co. (PJSC)
PO Box 154, Levels Ground, 3, 5, 6, NGI House, Port Saeed Street, Deira Dubai Dubai – United Arab Emirates
Tel: +9714 – 211 5800
Fax: +9714 – 250 2854
E-mail:

[email protected]

|

[email protected]


Website: www.ngi.ae
Reference
You can visit their LinkedIn page for more insights into NGI and its operations.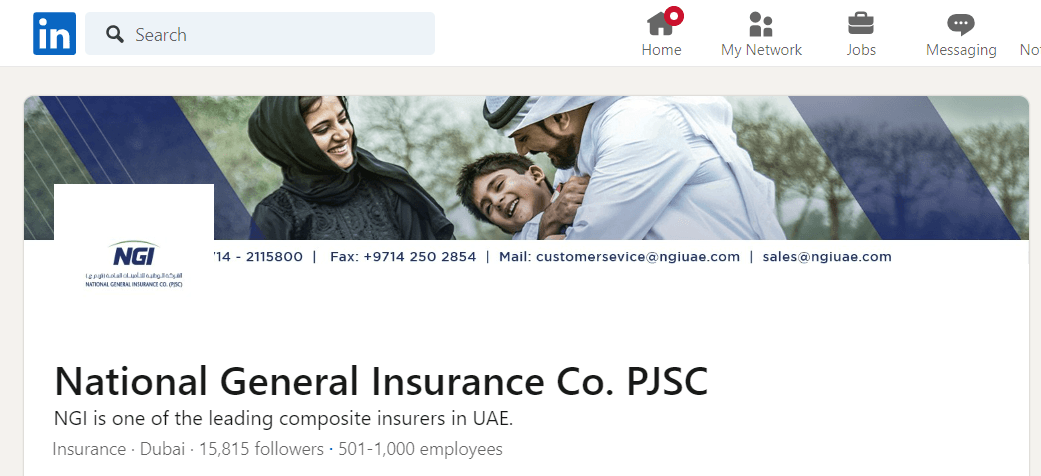 Conclusion
In a world filled with uncertainties, NGI has consistently stood as a beacon of trust and reliability, protecting the interests of countless individuals and businesses. Their commitment to excellence, diverse product portfolio, and dedication to customer satisfaction make them a prominent player in the insurance industry.
If you want to embark on a rewarding career journey with NGI, the 2024 recruitment drive offers many opportunities. With competitive salaries and a commitment to continuous improvement, NGI ensures you secure your future and thrive in your career.
Don't miss out on the chance to join a team that places you at the center of everything they do. Explore the job vacancies, find your fit, and take the first step towards a brighter future with NGI.
FAQs
1. How long has NGI been serving the UAE?
NGI has served the United Arab Emirates for over 40 years since its establishment in 1980.
2. What is NGI's financial rating?
NGI is rated "A-(Excellent)" by AM Best, a testament to its financial stability and reliability.
3. What job vacancies are available in NGI's 2024 recruitment drive?
You can find various job vacancies in NGI's 2024 recruitment drive, covering multiple roles and responsibilities.
4. How can I share my customer experience with NGI?
To share your customer experience with NGI, you can fill out the form available on their contact page.
5. What does NGI offer the average salary?
NGI offers competitive salaries, with average earnings ranging from 4,000 to 6,000 dirhams, depending on the job role.