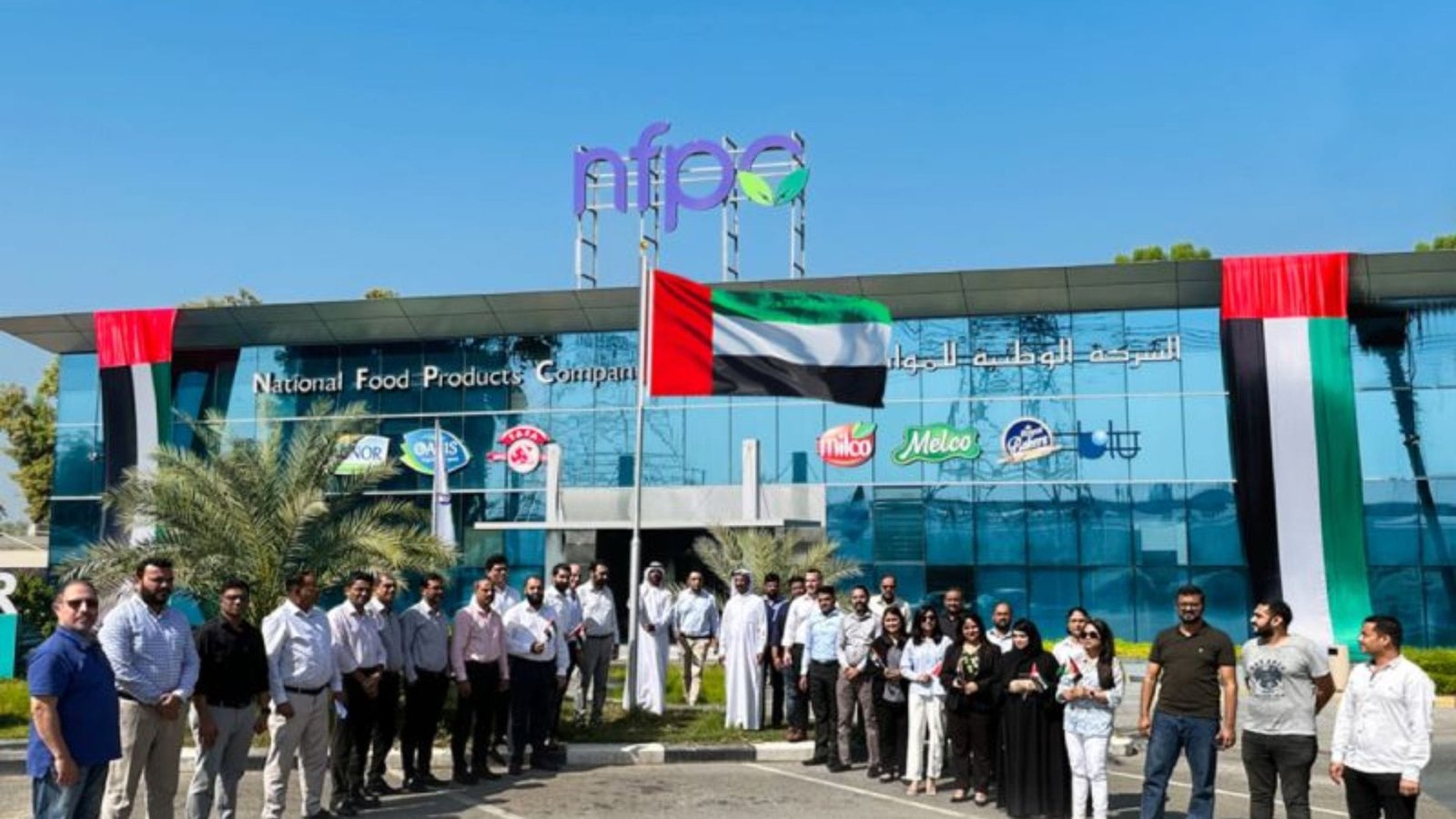 Explore NFPC Career Opportunities and Learn How to Apply for a Fulfilling Future in the National Food Products Company
Are you looking for the career opportunity of a lifetime? NFPC invites individuals to roll up their sleeves and be exposed to life-changing experiences by joining the company. Working with NFPC means contributing to a vision that promotes a healthy lifestyle while ensuring environmental responsibility.
Welcome to the fascinating world of career opportunities with the National Food Products Company (NFPC), an industry titan that has left an indelible mark on the food and beverage landscape since its inception in 1971. Nestled in the heart of the Arabian Desert in Abu Dhabi, NFPC has been a torchbearer of unwavering principles, epitomized by a commitment to quality and service.
Founding Pillars: Milco and the Dawn of Excellence
NFPC's journey commenced with the establishment of Milco, a pioneering dairy production facility that set the stage for the company's commitment to excellence. From its early days, NFPC recognized the pivotal role that quality and service would play in its trajectory, laying the groundwork for a legacy that has endured for decades.
1977: Expanding Horizons with Modern Plastic Company (MPC)
In a strategic move in 1977, NFPC added another feather to its cap with the establishment of the Modern Plastic Company (MPC). This venture marked the company's foray into plastic cup manufacturing, a groundbreaking move that heralded innovation in the United Arab Emirates (UAE). MPC's inception showcased NFPC's forward-thinking approach and willingness to embrace new challenges.
Also, Read: LuLu Group International Recruitment 2023 – Apply Online for Various Jobs
Venturing into European Dairy: The Arla Partnership
1976 witnessed NFPC's strategic decision to import dairy products from Europe. This operation gained rapid traction, establishing a joint venture with the Danish/Swedish cooperative Arla. This partnership introduced renowned brands such as Lurpak, Three Cows, and Puck to the region, solidifying NFPC's position as a critical player in the market.
1981: LACNOR Acquisition and Diversification
In a significant move to diversify its product portfolio, NFPC acquired LACNOR in 1981. This French-owned enterprise, based in Sharjah, UAE, brought long-life milk and fruit juices into NFPC's repertoire. This strategic acquisition expanded NFPC's reach and product offerings, contributing to the company's status as a comprehensive food and beverage conglomerate.
Pioneering Bottled Water: Oasis Pure Water in 1984
A landmark moment in NFPC's history unfolded in 1984 with establishment of the UAE's first bottled water plant—Oasis Pure Water. This initiative, ahead of its time, kickstarted a trend that would eventually make the UAE one of the world's highest per capita consumers of bottled water. Oasis Pure Water's introduction of the PET bottle range in 1997, following the success of the 5-gallon line, demonstrated NFPC's commitment to meeting diverse consumer needs.
Expansion into Blu Sparkling Water in 2005
Oasis Pure Water continued to evolve, reflecting NFPC's adaptability and market responsiveness. In 2005, the product portfolio expanded with Blu Sparkling Water. This move aligned with consumer preferences and showcased NFPC's dedication to staying at the forefront of industry trends.
NFPC's Ascendancy in the Middle East Market
Today, the National Food Products Company is one of the Middle East's premier food and beverage companies. This stature has been achieved through a relentless commitment to meeting customer needs, exceeding expectations, and maintaining operational flexibility. NFPC's success is a testament to its ability to navigate the dynamic landscape of the food and beverage industry.
Embracing the 21st Century: Challenges and Opportunities
In the ever-evolving landscape of the 21st century, NFPC stands as a beacon of preparedness. The company believes it is uniquely positioned to seize emerging opportunities and tackle challenges head-on. NFPC's adaptability and customer-centric approach ensure its continued relevance and success in a rapidly changing world.
Also, Read: Abu Dhabi Ports Careers 2024: Latest Job Vacancies At AD Ports Group UAE
Career at NFPC: Shaping a Fulfilling Future
NFPC's Work Culture: A Commitment to Excellence
Joining NFPC means becoming part of a work culture rooted in excellence. The company's commitment to quality and service extends beyond its products to its employees. NFPC places a high value on nurturing talent, fostering creativity, and providing a supportive environment for professional growth.
Building the Future: NFPC's Vision for a Healthy Lifestyle
NFPC envisions a future where everyone can lead a healthy lifestyle while ensuring environmental sustainability. Employees at NFPC play a crucial role in shaping and realizing this vision. The company's dedication to health and sustainability aligns with global trends, making it an attractive workplace for those who want to contribute meaningfully to societal well-being.
NFPC Career Opportunities: Your Gateway to Transformative Experiences
Why Choose NFPC?
Embark on a transformative career journey with NFPC, where every day brings new and meaningful experiences. The company's rich history, commitment to excellence, and forward-thinking approach make it an ideal workplace for those seeking a dynamic and fulfilling career.
How to Apply for NFPC Careers
Visit NFPC Group's Official LinkedIn Page:
Explore Available Job Opportunities:

Browse through the diverse array of career opportunities available.

Choose a Position Aligned with Your Qualifications:

NFPC offers a range of roles to suit various skill sets and expertise.

Review All Details:

Thoroughly go through the job description, requirements, and expectations.

Apply with Ease Using the "Easy Apply" Method:

NFPC simplifies the application process with the user-friendly "Easy Apply" method on LinkedIn.
Additional Resources: Official Website Career Page
For more in-depth information about NFPC careers, visit the official website's dedicated career page:
NFPC Group Address: Jabal Ali Second – Dubai – United Arab Emirates
Connect with NFPC:
Don't miss the opportunity to be part of NFPC's success story. By applying to NFPC, you're not just seeking a job; you're embarking on a journey where your contributions shape the future of the food and beverage industry. Take the first step towards a rewarding career with NFPC, where innovation, excellence, and fulfillment converge.