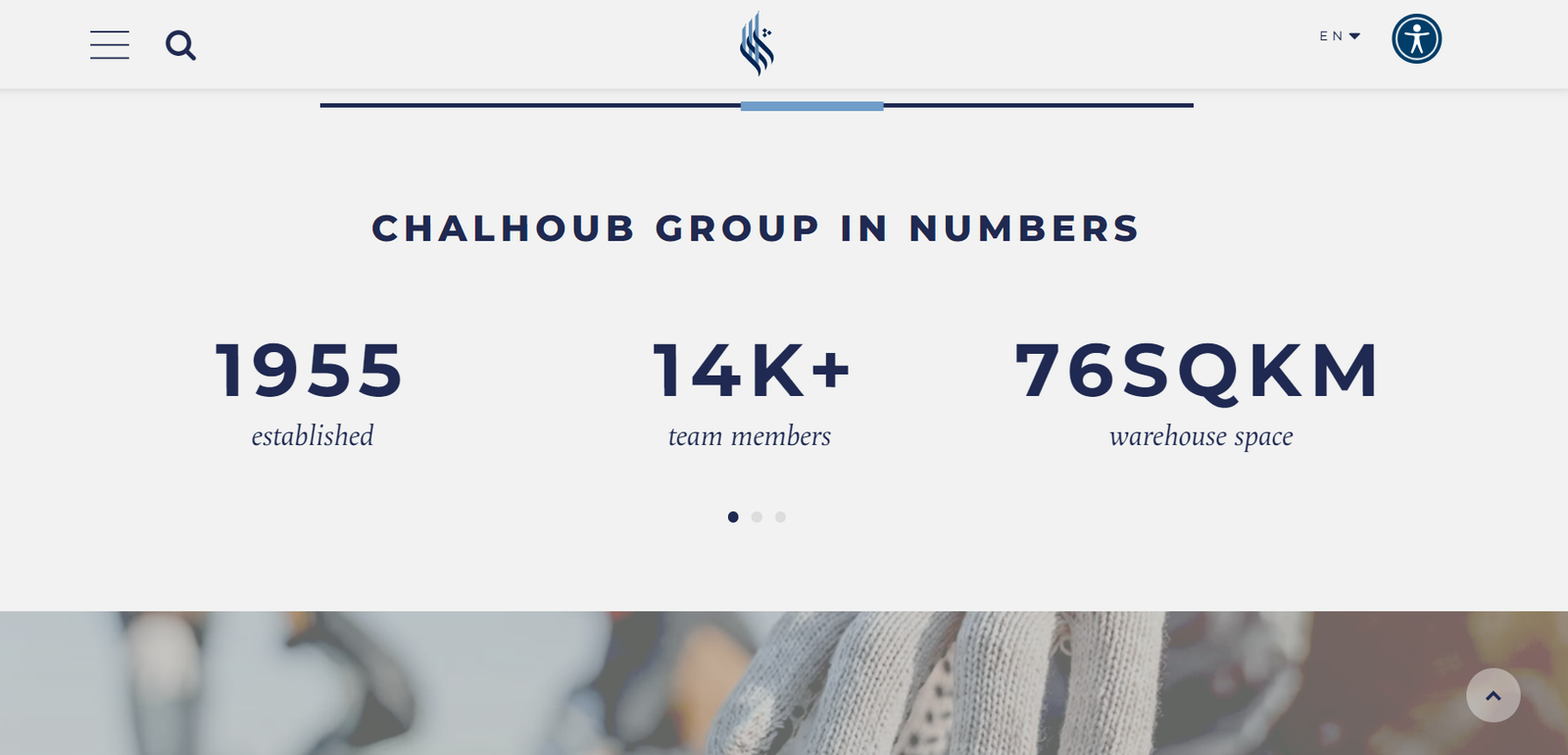 Chalhoub Group Careers in UAE: A Guide to Applying for 100+ Latest Job Vacancies
Embark on a journey of luxury and innovation with Chalhoub Group, a beacon of excellence in the Middle East for over sixty years. Explore over 100 exciting job opportunities and join a team of 14,000 skilled professionals across seven countries. At Chalhoub Group, every step is driven by a commitment to customer delight, innovation, and sustainability.
The Chalhoub Group has been an integral part of the Middle East, shaping and enhancing luxury experiences for over sixty years. As a hybrid retailer, the Group has evolved, blending distribution and marketing services with a diverse portfolio of eight owned brands and over 300 international brands spanning luxury, beauty, fashion, and art de vivre. Recent expansions into luxury watches, jewelry, and eyewear demonstrate the Group's commitment to diversification and innovation.
The customer is at the heart of every decision and action taken by Chalhoub Group. Whether through constant reinvention or a focus on innovation, the Group's mission is to provide luxury experiences across 750+ experiential retail stores, online platforms, and mobile apps to delight the customer.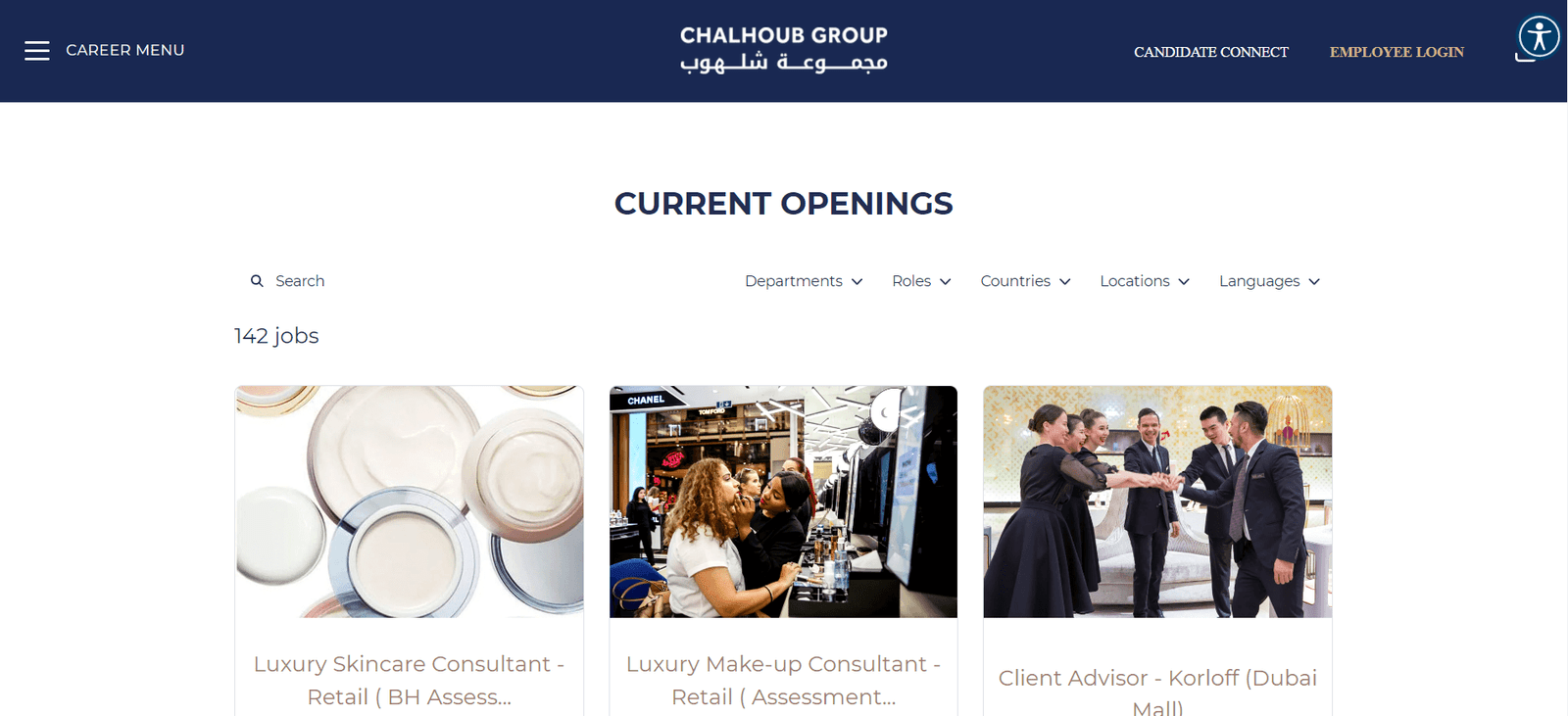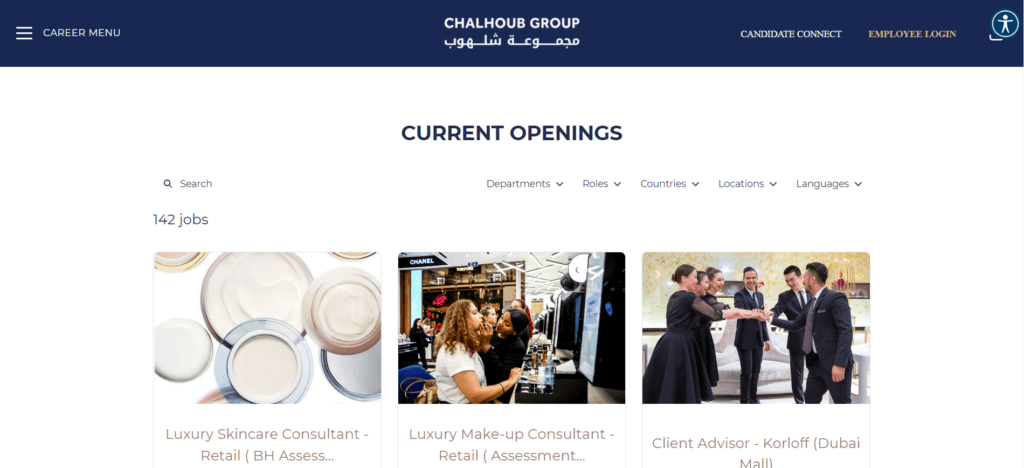 Today, the Group stands proud with 14,000 skilled professionals across seven countries, collectively contributing to its recognition as the third-best workplace in the Middle East and the foremost in Saudi Arabia, according to the Great Place to Work® rankings.
Also, Read: LG Electronics UAE Careers: Guide to Apply for Latest Vacancies
To propel its innovation journey forward, the Group has established "The Greenhouse," serving not only as an innovation hub but also as an incubator and accelerator for start-ups and small businesses, both regionally and internationally. This initiative is one among many, showcasing the Group's commitment to continuous reinvention and future-proofing. Sustainability is also ingrained in the group's business strategy, evident through its membership in the United Nations Global Compact Community and its commitment to the Women's Empowerment Principles.
Career Opportunities at Chalhoub Group
Chalhoub Group has earned the prestigious title of a Great Place to Work® certified company in seven countries: UAE, KSA, Kuwait, Bahrain, Qatar, Egypt, and India. The Group's culture is deeply ingrained, committed to excellence and employee well-being.
Explore Our Culture
To understand more about the working environment and culture at Chalhoub Group, visit our official careers page: Chalhoub Group Careers.
How to Apply: Step-by-Step Guide
If you are ready to embark on a fulfilling career journey with Chalhoub Group, follow these simple steps to apply for one of our latest job vacancies:
Visit the Official Career Portal:
Access the Chalhoub Group career portal at https://careers.chalhoubgroup.com/jobs.
Browse Available Jobs:
Explore the array of job opportunities available. The portal provides a user-friendly interface to help you filter and find roles that align with your skills and interests.
Choose a Suitable Job:
Select a job position that matches your qualifications and career aspirations. Click on the job title to view detailed information about the role.
Read All Details:
Take the time to read the job description, requirements, and responsibilities thoroughly. Ensure that the role aligns with your skills and career goals.
Click "Apply Now" Button:
If you find the perfect match, click the "Apply Now" button to initiate the application process.
Fill Out the Form:
Complete the application form with accurate and up-to-date information. This may include personal details, educational background, and work experience.
Upload CV and Supporting Documents:
Attach your resume (CV) and any other supporting documents requested. This step is crucial, providing the hiring team with a comprehensive overview of your qualifications.
Final Submission:
Review all the entered information to ensure accuracy. Once satisfied, submit your application. You will likely receive a confirmation email acknowledging the receipt of your application.
References
Embark on a rewarding career journey with Chalhoub Group, where innovation, diversity, and customer satisfaction are at the forefront of our values. We look forward to welcoming talented individuals to join our dynamic team. Good luck with your application!