Sharjah Economic Development Department is Now Hiring: Check the Job Post and How to Apply
In the ever-evolving landscape of the United Arab Emirates, economic development plays a pivotal role in shaping the nation's future. Sharjah, one of the seven emirates, has been at the forefront of economic progress and innovation. The Sharjah Economic Development Department (SEDD) has been instrumental in this journey, and they are now looking for qualified individuals to join their team.
In this article, we will explore the history and functions of the SEDD, delve into the career opportunities they offer, and guide you on how to apply.
About the Department of Economic Development
The Genesis – A Visionary Decree
In April of 1981, His Highness Dr. Sheikh Sultan Bin Mohammed Al-Qasimi, member of the Supreme Council and Ruler of the Emirate of Sharjah, issued the Amiri Decree No.18.
Also, Read: Dubai Media Recruitment: Government Of Dubai Jobs | All Details To Apply
This historic decree established "The Economic Department," marking a significant milestone in the history of the United Arab Emirates. The decree's implications were profound, as it gave birth to the first local economic department in the country.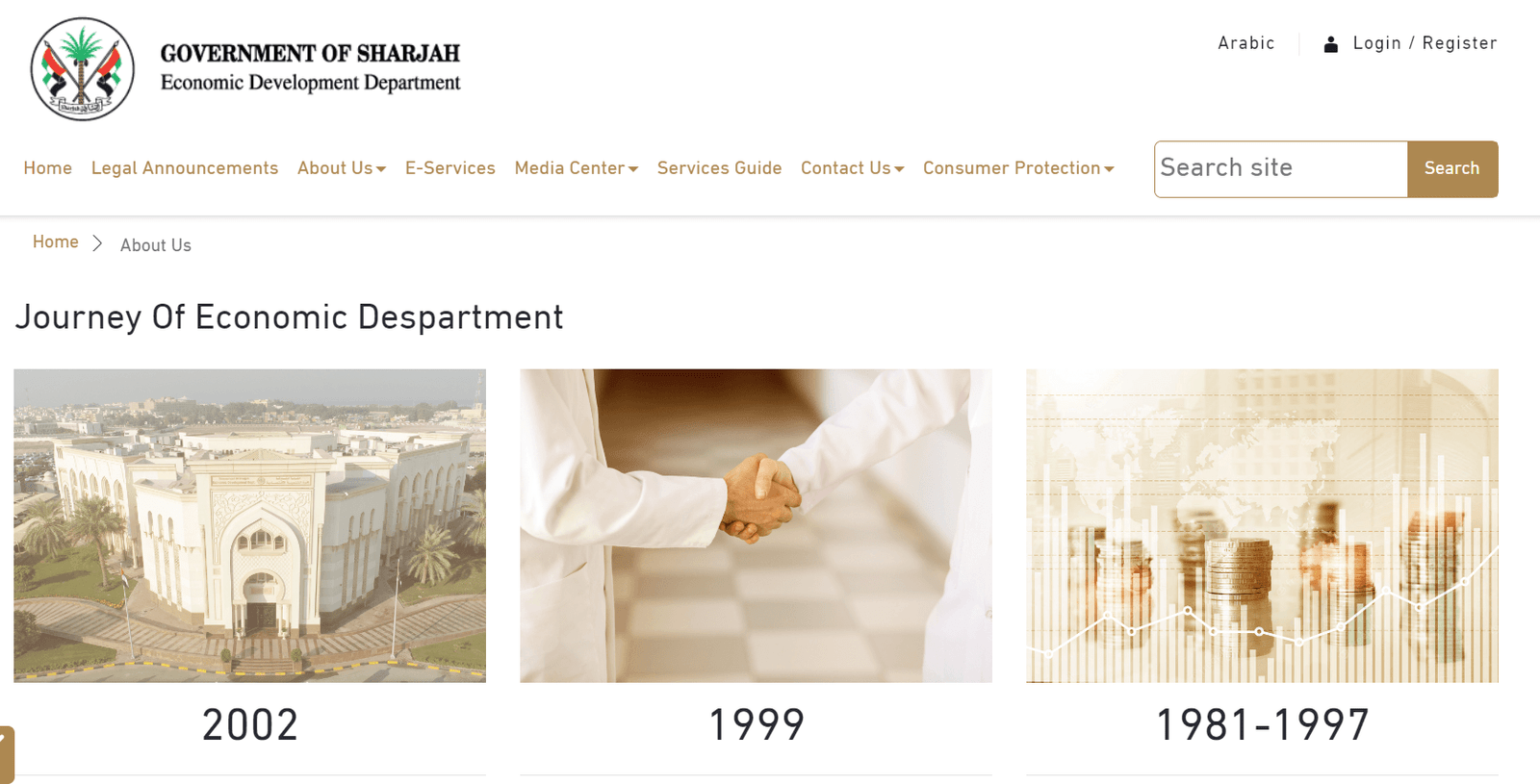 The Department's Structure
The Economic Department, now known as the Sharjah Economic Development Department (SEDD), was established with a comprehensive framework. It included several sections dedicated to various aspects of economic affairs in the Emirate. These sections are:
Commercial Registration Section
The core section is responsible for registering and regulating commercial entities operating in Sharjah.
They are ensuring that businesses comply with federal laws related to economic activities.
Companies Section
Facilitating the establishment and operation of companies within Sharjah.
We are implementing and overseeing local decrees and orders related to the Emirate's economy.
Planning, Research, and Statistics Section
A critical component for SEDD's knowledge-based approach to economic development.
We are researching, collecting, and analyzing statistics and performing economic studies to guide the Emirate's economic policies.
Functions of the Department
Economic Planning and Implementation
One of SEDD's primary functions is to prepare and implement economic plans within the Emirate. These plans are instrumental in guiding Sharjah's economic growth and development.
Also, Read: American Express Announces Hiring in the Middle East
Research and Modernization
The department is committed to staying at the forefront of modern economic practices. This involves conducting research and modernizing investment systems to ensure the efficient utilization of resources in the Emirate. By doing so, SEDD actively facilitates investment, contributing to Sharjah's economic progress.
A Competent Authority
SEDD represents the Ministry of Economy as a competent authority in applying federal economic laws. This role underscores its significance in the broader national economic landscape.
Licensing and Regulation
Issuing licenses for economic activities is another critical function of SEDD. The department is responsible for regulating and overseeing the application of financial performance, thereby creating a conducive environment for investment. It also plays a pivotal role in making recommendations on federal laws that impact economic activities within the Emirate.
Data Analysis and Economic Studies
Collecting and analyzing statistics is an ongoing process at SEDD. These statistics serve as the foundation for conducting in-depth economic studies, which, in turn, inform policy decisions and strategies for the Emirate's economic growth.
Career Opportunities at SEDD
Join the Team
Behind every success story in the Ministry of Economy lies an empowered and dedicated team. These individuals are the driving force behind delivering exceptional services to the citizens and residents of the UAE. As the nation gears up for the next 50 years, SEDD seeks qualified professionals who share their vision of achieving a highly progressive, competitive, and sustainable national economy.
What We're Looking For
If you possess the skills, experience, and passion for creativity, knowledge, and innovation, you could be the one SEDD seeks. The department is committed to fostering a work environment that values talent, dedication, and expertise. Here's a glimpse of what they're seeking:
Expertise in Economic Development
SEDD values professionals with expertise in various aspects of economic development. Whether you specialize in financial planning, research, or statistics, your skills are highly sought after.
Commitment to Progress
A commitment to the progress of Sharjah and the UAE is a core value at SEDD. They seek individuals dedicated to contributing to the nation's economic growth.
Also, Read: ETA Engineering Career Guidance with Official Links to Apply for Job Vacancies in UAE
Creativity and Innovation
Innovation is a driving force behind economic development. SEDD is interested in individuals who can bring fresh ideas and creative solutions.
Knowledge and Learning
The economic landscape is constantly evolving. SEDD seeks individuals dedicated to continuous learning and staying updated with the latest trends and practices in the field.
Current Vacancies
To explore the current vacancies at SEDD and determine if your qualifications match their requirements, visit their website. You can also send your CV directly to them for consideration.
How to Apply
Trainee Application
If you want to start your career journey, SEDD offers a trainee application process. You can apply through their online portal to kickstart your career in the government sector. Visit this link to access the trainee application.
UAE MOEC Website
SEDD is closely affiliated with the Ministry of Economy. You can explore job opportunities and apply through the UAE Ministry of Economy's website. Visit this link for more information.
Email Application
Alternatively, you can apply through email by sending your CV to [email protected]. This direct approach lets you introduce yourself and your qualifications to the department.
Explore More
For further insights into the Sharjah Economic Development Department and to stay updated with their latest news and developments, you can explore the following resources:
Prepare to embark on an exciting career journey with SEDD and be a part of its mission to shape a highly progressive and competitive national economy.