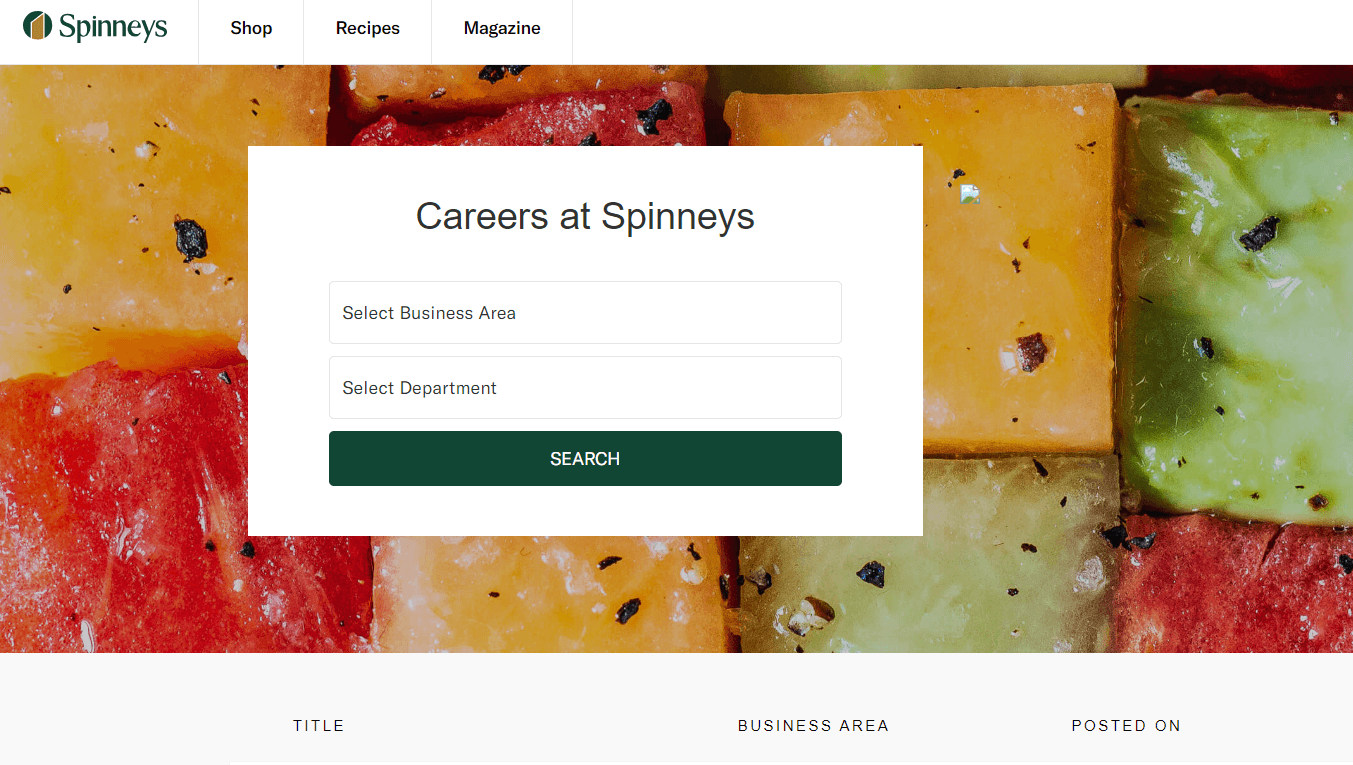 How to Get Hired in Spinneys Near Me: Instructions for Job Seekers in UAE
Spinneys, a renowned British multinational supermarket chain, has established a strong presence in the United Arab Emirates and other regions, offering quality products and an exceptional shopping experience.
If you're an aspiring job seeker in the UAE and want to become a part of the Spinneys family, this article will guide you through securing a job at Spinneys.
Introduction to Spinneys
Spinneys, originating as a railway provision merchant company, has evolved into a grocery firm that imports British Empire goods to various countries, including the UAE.
Also, Read: Emaar Group Jobs In Dubai UAE Careers 2023: Apply Online
The company's journey started in 1924 when Arthur Rawdon Spinney, a British army officer stationed in Alexandria, Egypt, recognized the need for imported food products in the region. This laid the foundation for one of the Middle East's leading supermarket chains.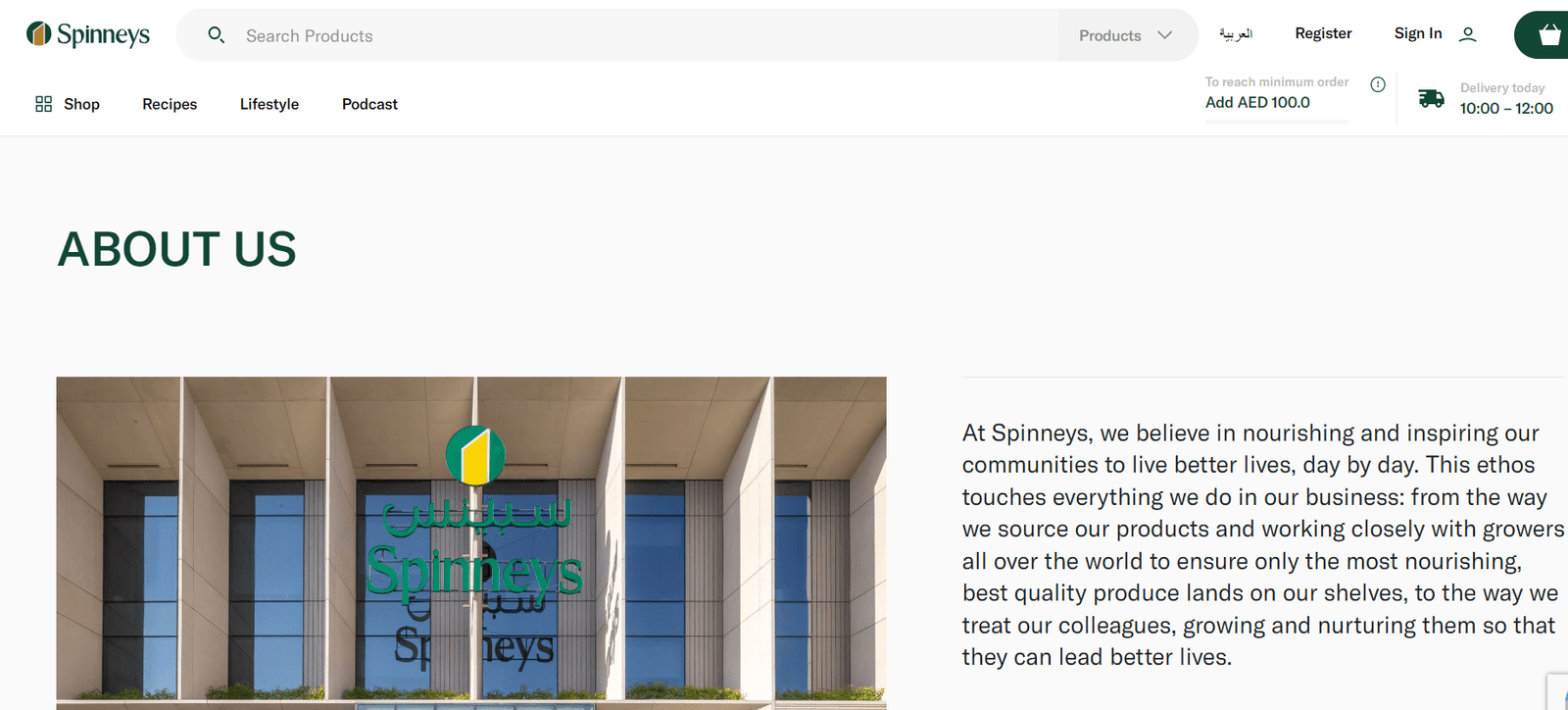 A Legacy of Innovation
Spinneys' presence in Dubai began in 1961, with the opening of its first supermarket in Al Nasr Square in 1962. At the time, it was affectionately known as 'The Frozen Chicken,' as it was the only retailer selling frozen chickens from a chiller van. This spirit of innovation has continued, and Spinneys has earned a reputation for forward-thinking, constantly adapting to cooking trends, and introducing new products worldwide.
The Fresher Experience
Today, Spinneys Dubai, under the ownership of UAE national Mr. Ali Albwardy, is synonymous with top-quality produce and exceptional customer service. Maintaining high food standards, safety, and freshness has always been the core of Spinneys' values. The Spinneys brand is defined as 'The fresher experience.' To ensure customer satisfaction, Spinneys closely monitors shopping trends and acts swiftly on customer suggestions and feedback.
Your Path to a Career at Spinneys
If you're keen on joining the Spinneys family and contributing to a more sustainable future, here's how you can get hired:
1. Official Career Portal
Visit Spinneys' official career portal website at corporate.spinneys.com/Careers. This is the primary platform where Spinneys posts job vacancies and accepts applications from job seekers.
2. LinkedIn Opportunities
Another effective way to explore job openings at Spinneys is through their LinkedIn page. You can find job listings at Spinneys Dubai LLC on LinkedIn. Keep an eye on their updates and follow their page for the latest job postings.
Contacting Spinneys
For any queries or additional information, you can reach out to Spinneys through the following contact details:
Headquarters: Dubai, United Arab Emirates
Customer Care: 600 57 57 56
Email:

[email protected]
Finding Spinneys Near You
To apply for a job at Spinneys, it's essential to locate the nearest Spinneys hypermarket or office for job applications and interviews. You can use their store locator tool at Spinneys Store Locator to find the most convenient Spinneys location in your vicinity.
Also, Read: Dubai Airport Jobs 2023 | Latest Opportunities Announced
Conclusion
Spinneys is not just a supermarket; it's a place where innovation meets quality, and they value the people who contribute to their success. If you're a job seeker in the UAE, Spinneys offers you the opportunity to be part of their journey towards a more sustainable future. Follow the instructions in this article, and you may soon start a rewarding career at Spinneys.
References
Frequently Asked Questions
1. What types of jobs are available at Spinneys in the UAE?
Spinneys offers a wide range of job opportunities, including positions in retail, customer service, management, and more. The specific job openings may vary, so checking their career portal and LinkedIn page for updates regularly is essential.
2. How can I stay updated on job openings at Spinneys?
To stay updated on the latest job openings at Spinneys, you can follow their LinkedIn page and regularly visit their official career portal at corporate.spinneys.com/Careers.
3. What are the values and culture at Spinneys?
Spinneys value innovation, quality, and customer satisfaction. They aim to provide a fresher and more sustainable experience to their customers. Joining Spinneys means being part of a team dedicated to these values.
4. Can I apply for a job at Spinneys in person?
You can locate nearby Spinney's hypermarkets and visit their offices for job applications and interviews. Use the store locator tool on the Spinneys website to find the nearest location.
5. How can I contact Spinneys for inquiries or assistance?
You can contact Spinneys through their customer care number at 600 57 57 56 or via email at [email protected] for any questions or support you may need.