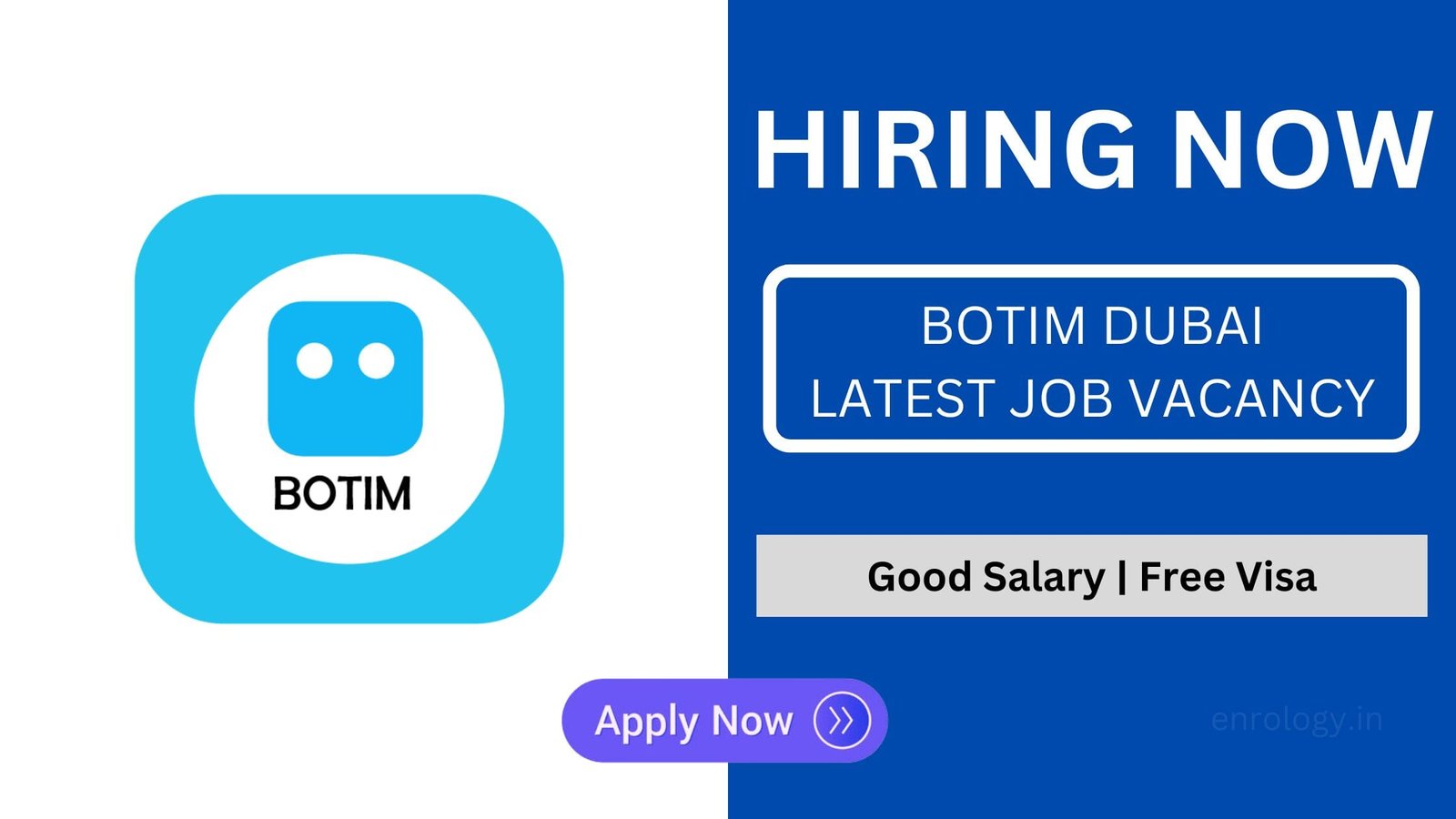 BOTIM is Hiring Now in Dubai – Full Time Vacancy, Requirments, Apply Online
Are you a Social Media Specialist with 3-4 years of experience? We are looking for an experienced Social Media Marketing Specialist to join our team at Botim in Dubai, UAE.
In this role, you will be responsible for developing and maintaining a strong online presence for our brand, managing our social media accounts, creating engaging content, and driving traffic to our website. You should have strong communication and organizational skills, as well as a creative eye for design and content.
Dubai Metro Jobs & Latest Vacancies In UAE Attractive Salary
If this sounds like a good fit for you, please apply for the role through LinkedIn Easy Apply. We look forward to hearing from you!
About Company – Botim
Millions of people worldwide use Botim, the preferred FREE video and audio calling app in the UAE. It is currently transforming into an ultra-app that will give its users access to a wide range of capabilities that will empower them to live more digitally, conveniently, and seamlessly. The new BOTIM app will change from being a communication tool to a feature-rich conversational shopping tool.
Access to a variety of goods and services, including fintech, remittances, peer-to-peer money transfers, bill payments, government services, pharmacies, retail, food delivery, groceries, and more, will be made easier for users.
Currently, BOTIM offers the following features: free video and voice call, money transfers within & outside of UAE, phone recharges and bill payments locally and internationally, group chats and group calls, BOTIM desktop access for chats and calls, online games, and much more.
Job Title – Social Media Marketing Specialist
Do you love working with social media and creating engaging content? We are looking for a Social Media Marketing Specialist to join our team and manage our online presence. The ideal candidate will have a passion for social media and be able to create engaging and effective campaigns. If you have a knack for creating content and know how to leverage social media to reach your target audience, then this position is for you!
Customer Success Leader Jobs in Dubai | Aramex Careers
Looking for a social media marketing specialist who will own & build Botim's social media presence in the region, will run point on social media activities & influencer marketing to market all the existing & upcoming services across the entire Botim Ecosystem. The role will report to the marketing lead.
Khaleej Times Jobs In Dubai & Across U.A.E Latest Updates (Mar 2023)